To request a free brochure call us for free on

(610) 419-3200

 

/

 (833) 784-5891
Simple, convenient
& brilliant
Flexible, discreet
& functional
Luxurious, stylish
& intelligent
Home Elevators: Enhance your home and your lifestyle
The Lifton Home Elevator is a unique residential elevator which combines style and functionality in a discreet and compact design. Rediscover your freedom and the pure pleasure of being able to move through your home, simply at the press of a button. To learn more about how our stylish yet practical Lifton home elevators can help transform your quality of life, get in touch with us today to receive your free brochure, or request a call back at a time that works for you.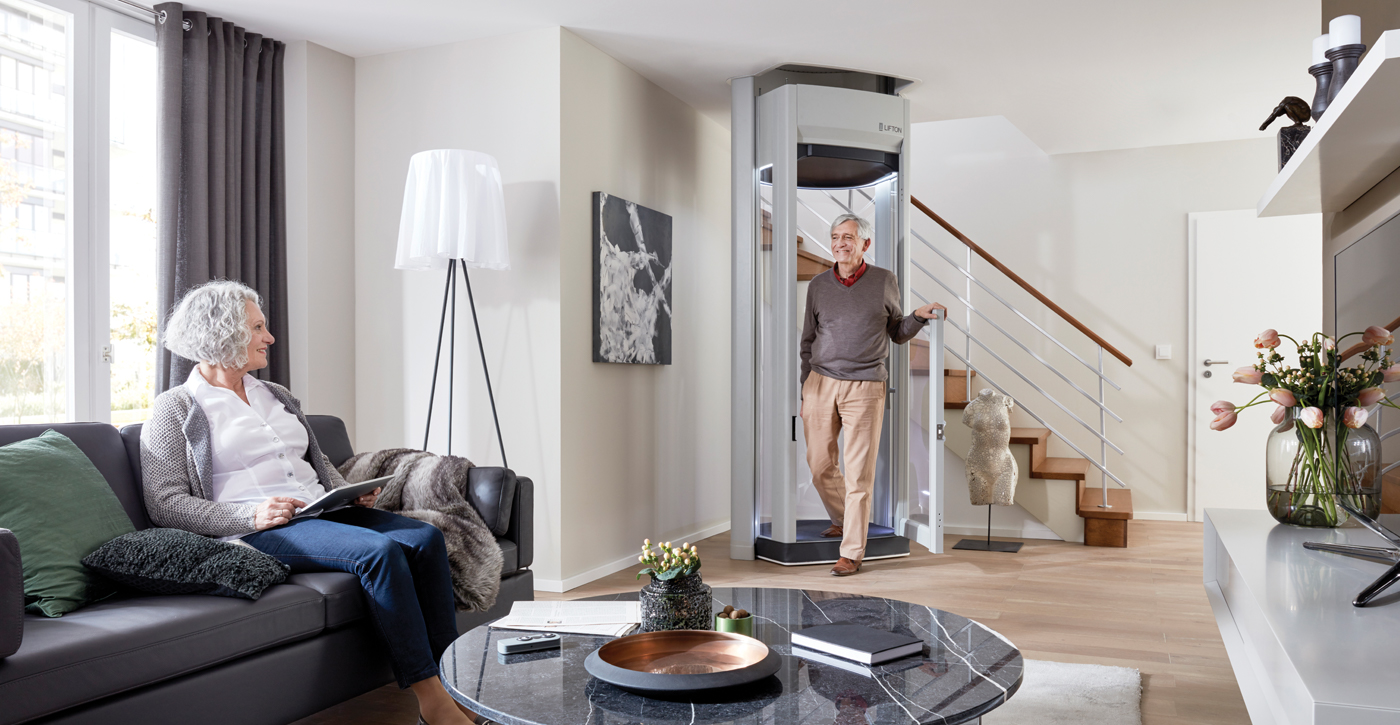 Easy Living with the LiftonDUO Home Elevator
A LiftonDUO Home Elevator makes moving around your home delightfully effortless. The elevator lift is designed to carry one or two persons, and its compact size and flexible placement options means the residential elevator looks great in your home.
LiftonTRIO Home Elevator, blending functionality with stunning design
The new LiftonTRIO Home Elevator is the first home lift of its kind which can accommodate a full-sized wheelchair. This residential elevator can also carry up to three people in its spacious interior.
Residential Elevators: Putting the heart back into your home
Imagine the freedom of using your home in the way you used to. The Lifton Home Elevator blends design with technology to enrich your living environment. Jump in one of our residential elevators and experience it for yourself.
A simple solution to the question of style
The Lifton Home Elevator is as stylish as it is unobtrusive and elegant. It fits discreetly into your home to complement your style and décor – whether that's contemporary or traditional. Our unique residential elevator is perfectly in tune with today's customers. Go ahead, click the button below for more information, and see how installing Lifton home elevators into your home can make a real and positive difference to your life.

The Lifton Home Elevator is a simple yet very elegant solution to making your home easier to live in
For more information please call us free on (610) 419-3200 / (833) 784-5891
Ask our specialists a question
Our consultants will answer all your questions regarding Lifton Home Elevators and help you understand whether installing a residential elevator is the right thing for your family. We can discuss how the home elevator will work in your home, residential lift specifications as well as answer any questions about installation and maintenance.